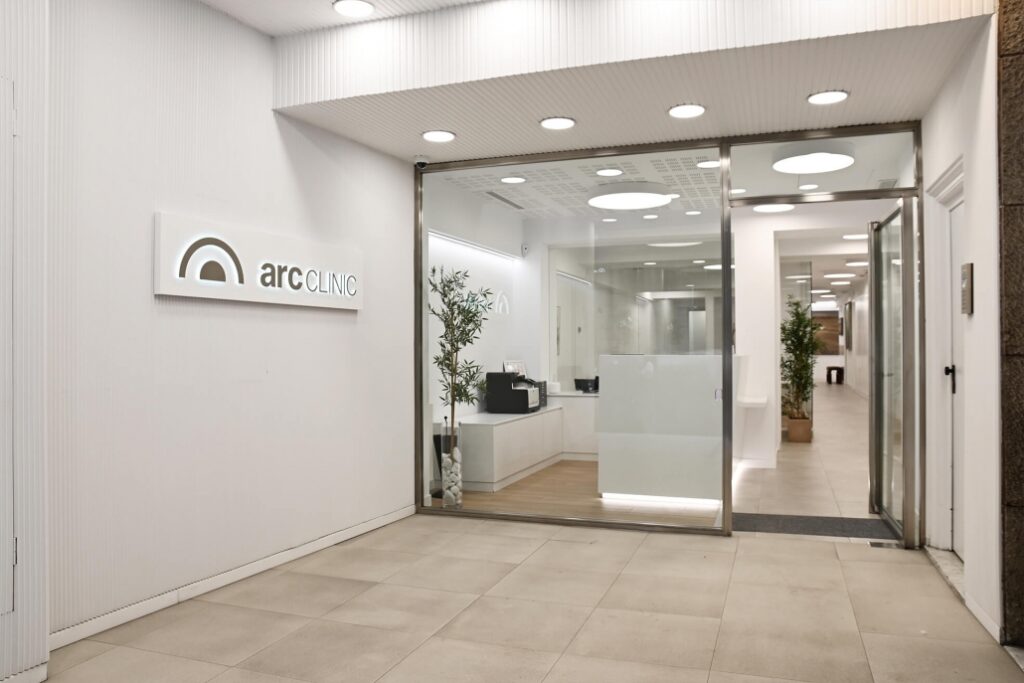 Clínica Oftalmológica
Dr. Ruiz Lapuente
The Anabolic Steroid Control Act – The Wrong Prescription roids usa tito ortiz and stephan bonnar both pass bellator 131 random drug tests
Desde sus primeros planteamientos en 1991 hemos enfocado nuestra actividad médica hacia el terreno de la cirugía oftalmológica.
Ha sido una prioridad el poder incorporar las innovaciones del orden diagnóstico, terapéutico , laser, farmacológicas que aborden las distintas enfermedades oftalmológicas más prevalentes (cataratas, glaucoma, degeneraciones maculares, retinopatía diabética, patología miópica, etc.
---
---
Patologías y Tratamientos:
Las patologías, y sus tratamientos, en las que estamos especializados en la Clínica del Dr. Ruiz Lapuente son las siguientes:
El glaucoma es un conjunto de enfermedades que comprometen el nervio óptico y que llevan asociada la presión intraocular elevada en un porcentaje variable de los casos.
La Retinopatía Diabética y Degeneración Retiniana por Miopía causan restricción visual y deben ser identificadas a tiempo para reducir su impacto sobre la función visual.
La Degeneración Macular Asociada a la Edad (DMAE) es la primera causa de ceguera en las personas mayores en los países de nuestro medio occidental.
La opalescencia o turbidez progresiva del cristalino, conocida como "cataratas" impide la correcta proyección de la imagen sobre la retina y tiene, un buen pronóstico visual tras la cirugía de cataratas.

Dotación diagnóstica terapéutica:
La clínica del Dr. Ruiz Lapuente cuenta con los más novedosos sistemas tecnológicos para el tratamiento de las diversas patologías.
Retinografía no midriática

Biometría ultrasónica.

Laser YAG

Ecografía B

Tonometría con análisis de respuesta tipo ORA

Estudios maculares con OCT de alta resolución.

Topografía
Mútuas asociadas a la clínica:
Principales mútuas con las que tenemos acuerdos de colaboración. Si tiene alguna duda puede consultarnos sobre las mútuas.
Assistencia Sanitaria Col·legial

Agrupació Mútua

Mutua General de Catalunya

Adeslas

HNA

HNA Servicios Corporativos

Fiatc

AXA

Antares

Mútua Manresana
Servicios Quirúrgicos:
Realizamos las intervenciones quirúrgicas en las principales clínicas de Barcelona con el objetivo de garantizar las mejores condiciones sanitarias para nuestros pacientes.If you want to play casino games without depositing any money, you should consider a 10 pounds no deposit casino. This bonus gives you the opportunity to try your hand at several different games for free. These bonuses are very popular and can be obtained from various online casinos. These promotions require no deposit from you, but you should make sure you know exactly what you are doing before you make your first deposit. These bonus offers can be found in various online casinos, and you should choose the best one for you based on the pay-out percentage.
Hospital de Barcelona.

Clínica Teknon.

Clínica Bonanova.

Clínica Oftalmo+.

Clínica Olivé Gumà.
These are some guidelines to keep in mind when creating an essay for college admission. Avoid cliches. Be authentic and tell an interesting story. Be real, not a fake. This article will teach you how to write memorable and understandable essays. These are some tips to help you start. Make sure to keep your essay personal and genuine Avoid cliches and be yourself! Remember, the admissions committee is looking for a reflection of who you are.
Be real
If you're writing your personal essay for college or a professional one, be honest in your approach. Admissions officers in colleges are looking for people who are more than just a storyteller. Be aware that your college admissions essay isn't the only opportunity to promote your skills to admissions officers. It is tempting to use humor in order to demonstrate your personality. However, it is best to keep your essay professional and neat. After all, the person reading your resume will have your transcripts and the list of extracurricular activities.
Instead of being focused on your academic achievements, focus on your personal development. Your character and values should be displayed. Don't simply repeat what you've previously said on other applications or ECs. Instead write about something that is relevant to you or has significance to you. It will be surprising how the admissions committee members appreciate your unique voice. Being authentic will also aid in making a positive impression.
Be honest
Be honest in your college application essay. Don't try to convince yourself that you have no regrets however, you must be honest enough to make yourself attractive to admissions officers. Admissions officers at colleges receive hundreds of applications each day. They will examine thousands of applications over the course of their lives. Even if your parent wrote the essay, admissions officers are able to discern. It is crucial to be authentic to avoid making this mistake.
Being honest about what you did and didn't do will help you stand out from other applicants. A college application includes a lot of checks and balances, including the essay. Therefore, it's never an ideal idea to embellish any aspect of your application. Nevertheless, be honest about the things that happened to you, even if they seem insignificant. You learned valuable lessons from your summer job. This is also true if you were a bad coach. A beloved grandparent, for instance, taught you crucial lessons.
Avoid cliches
Avoiding clichés in your college application essay is essential to writing a great application. There are numerous college applications that use the same subjects in excess. Your essay will stand out the rest if you're innovative in your approach. By following these suggestions you'll be on your way to writing an essay that stands out.
Be unique: Try to avoid cliches. The use of overused words or concepts will make your essay sound like a parrot and will give the admissions team no reason to give it another chance. Although it could appear clever, cliches tend to be predictable and can cause admissions officers to take your essay off consideration. They also make it sound like you're reading the prompt out of a book.
Tell a story
Your college admissions essay is your chance to allow admissions officers to evaluate you as an individual. A compelling narrative can make the most ordinary story extraordinary. Using rich details and a thoughtful and insightful commentary, your essay will draw the attention of the reader. Remember that the admissions committee reviews hundreds of essays. Make sure that your essay stands out from the others by being unique. Here are some ideas to help you write a memorable essay.
Anecdotes are not to be avoided. Instead of using them to increase the word count, use them in a deliberate manner. This will ensure that you don't squander your audience's interest and also allow you to respond to the prompt in a full and complete manner. Be specific about what you're describing, but provide enough information to let the reader be able to understand the significance of the information you're presenting. If your story is about something new about you or your family, make use of it as your main argument.
Avoid plagiarism
The prevention of plagiarism in college admission essays can bring many benefits. It is possible for a college to reject your application if you use stolen text. You may not only lose your academic or professional reputation as well as be expelled from the school. Plagiarism is a violation of the law. You could also be subject to legal consequences and be held accountable for compensating the original author. Learn more about the many reasons to avoid plagiarism in your college admissions essay.
A college admissions essay that is not original can be easily identified as plagiarism. Many international students are more inclined to copy ideas from other students and are less frightened by the blank page. However, plagiarism in admission essays hurts your chances of acceptance Don't ever plagiarize. If the admission committee discovers that you've copied a essay, they will not accept your application. So plagiarism in your college admission essay is a serious crime and should not be accepted.
Use a thesaurus
To add some spice to your essay and not worry about the words, you may think about using a thesaurus. Be careful when using one. Admissions officers can see right through you using thesaurus phrases and make your application seem not trustworthy. Thesaurus words are not always appropriate for your essay therefore use them sparingly. Here are some examples of you can use a thesaurus in your college application essay.
While using thesaurus terms can be helpful, it's not a good idea to write entirely in them. While some thesaurus words may have the same meaning as the words you've selected, they could come across as stilted and unnatural. Use sophisticated words throughout your essay however, not too many. It could make your essay sound overly formal and unnatural and admissions officials will see that you're simply trying to impress them with your vocabulary.
News & Media Information where to buy steroids uk canada's drouin feels for the london olympic runner-up, whose moment was stolen